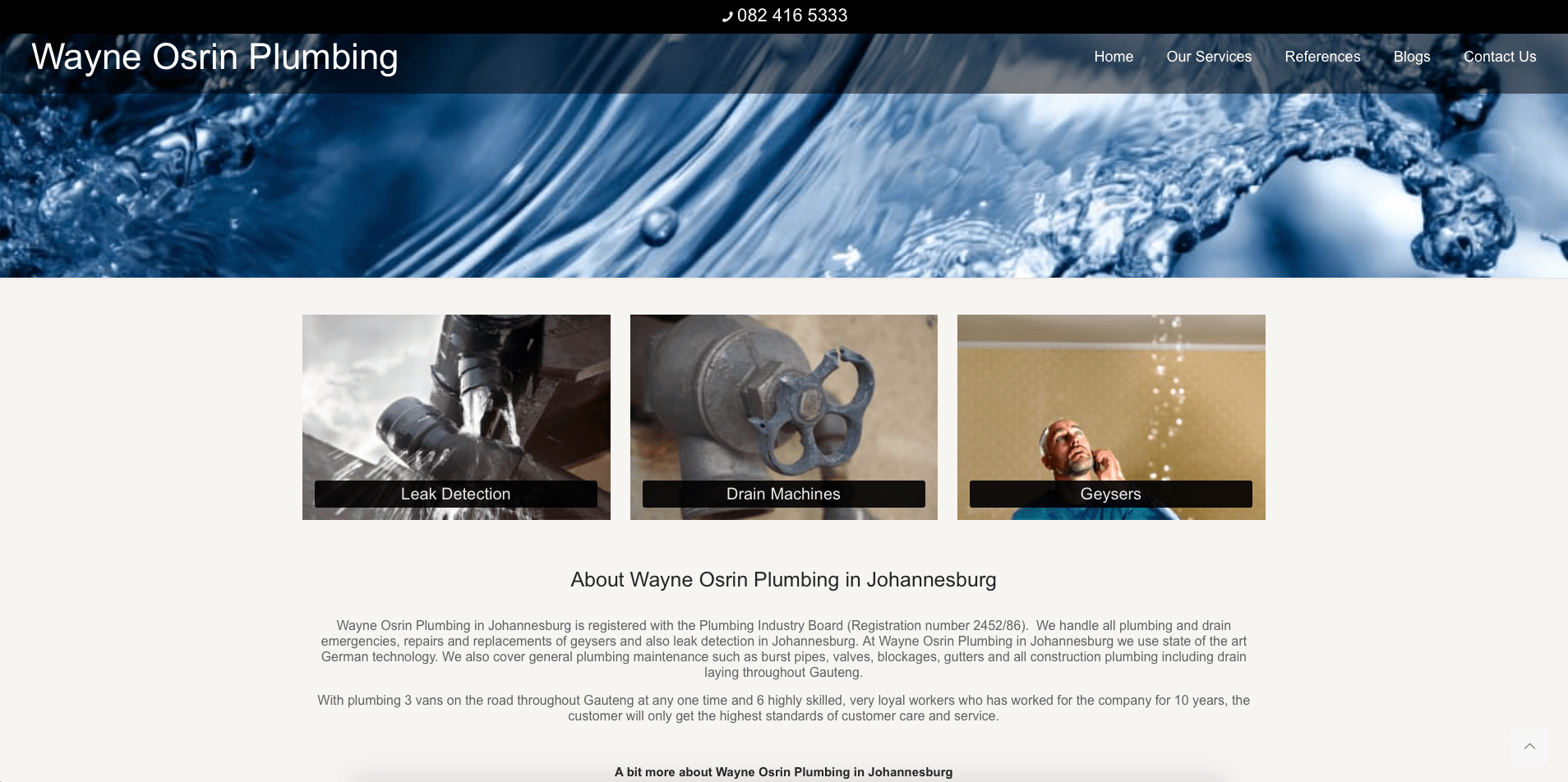 Website Designers in Boksburg Designed and Developed Wayne Osrin Plumbing
Website Designers in Boksburg of Taylor Software designed and developed Wayne Osrin Plumbing's website. Wayne Osrin Plumbing website has blogging capabilities. This website has call to actions making it easy to get hold of them. The telephone number at the top of the website is clickable so if there is a plumbing emergency and you accessed the website from your mobile phone then you can just click on the number and the website will then call Wayne Osrin Plumbing.
Taylor Software's Website Designers in Boksburg wrote a couple of blogs for the website. These blogs were created for SEO purposes. The blogs ended up getting the website onto the first page of google businesses if you search for "plumbers in johannesburg".
This Website was one of Taylor Software Website Designers in Boksburg first websites they have done. This Website is fully responsive as it was build on WordPress.
Taylor Software's Website Designers In Boksburg And Wayne Osrin Plumbing Work On The Website
To see more about Wayne Osrin Plumbing go to www.wayneosrinplumbing.co.za
To see more about all the website packages we have to offer you can visit Our Websites Page or just give us a shout either using our online chat on our website or by sending us a message at Our contact page
If our website design packages does not suite your budget give us a call an we will have a look at designing and developing something specially for you.