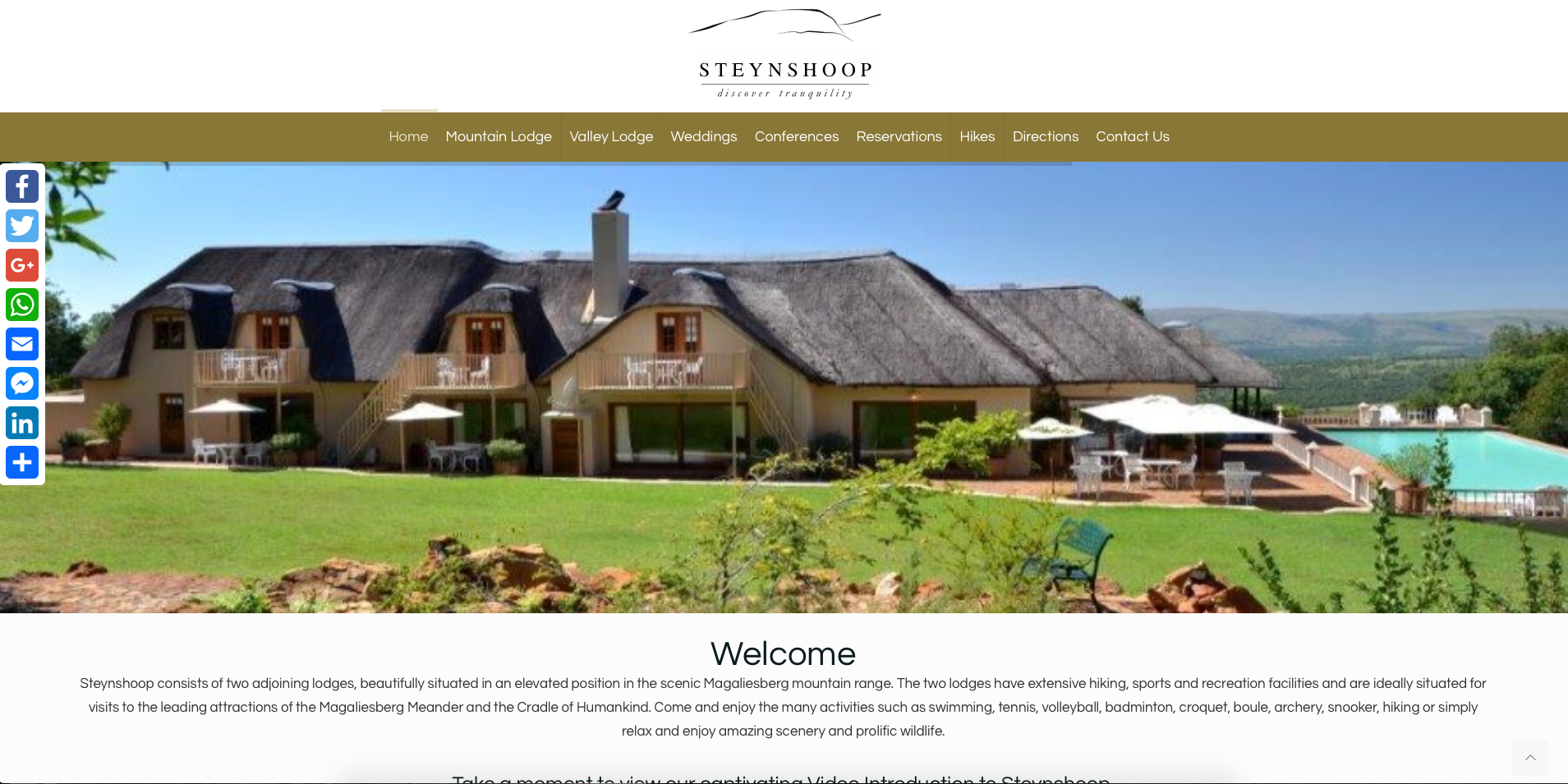 Steynshoop Website Is Now Live
Steynshoop's website is a 48 page fully responsive website by Taylor Software Websites Johannesburg. This website done by Taylor Software in Johannesburg is one of their biggest websites to date. Steynshoop is a Guest house, wedding venue and a conference center in the heart of Magaliesburg. This 48 Page website has contact forms on all customized per request of the information they needed. There are a total of 4 google maps on the website with Directions to and from Steynshoop. The maps can even use your own location to populate the Maps.
This website has been fully optimized. The google page speed scores on this site is 89/100. For such a big website that score was amazing to reach.
For Steynshoop's website we also did integration with an online booking platform called Semper. This website was built on wordpress and is a secured website. All the images on the site is hosted by our content deliver network and that makes the website super fast. In the website we have even added in a video.
Taylor Software Websites Johannesburg Delivers Steynshoop
To see more about steynshoop go to www.steynshoop.co.za
To see more about all the packages we have to offer you can visit Our Websites Page or just give us a shout either using our online chat on our website or by sending us a message at Our contact page